DISH and FreedomFi:
The DISH Network Corporation has announced a collaboration with the open 5G networking company FreedomFi to develop a novel 5G network that uses the Citizens Broadband Radio Service to deliver a hotspot-based network based on the Helium Network's community-driven decentralized networking model.
This decidedly entrepreneurial venture is expected to encourage developers to engage in and innovate the development of new connectivity solutions and better and faster-to-market products and services for 5G.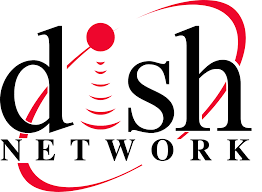 With this collaboration, DISH is investing in the next generation of wireless networking which has the following characteristics:
The software infrastructure for these novel 5G networks primarily uses cloud computing for its development, deployment and scaling. Cloud-native networks can be operated on a decentralized, loosely coupled basis and have been demonstrated to be agile, readily innovative and resilient.
Cloud-native networking in telecoms produces cost-efficient highly adaptive cellular networks that can meet the challenges of an evolving competitive landscape. As the way in which the mobile spectrum is accessed and used changes, the use of the Cloud also increases the speed of delivering new functionality and automating key processes in these novel cellular networks.
There is a marked shift towards an open-source networking ecosystem for cellular networking. 'Open-source' refers to license or royalty-free source code that can be used for software development. It is a notable characteristic of this new generation of cellular networks and provides a collaborative platform for developing cellular networking software layers that can handle the challenge of interfacing with disparate Operations and Support Systems (OSS).

The Radio Access Network (RAN) provides the technology that underpins cellular connectivity enabling end-user devices to wireless connect to and exchange data across cellular networks and the Internet.
RAN technology is delivered as a platform that integrates the necessary hardware and software. Open RAN, provides a new, democratized approach to the hardware and software relationships that make up RAN. It is proposed to be a multi-supplier solution that utilizes open interfaces, virtualization and Cloud-based controls and updates.
Open RAN has the potential to transform cellular networking, creating supply chain diversity, solution flexibility and accelerated innovation. Activities in this area are overseen by the O-RAN Alliance (O-RAN), who have authored specifications for radio access networks. With over 200 industry partners, they have gained the expertise to develop blueprints for building RANs using components and software from a variety of vendors.
The DISH / FreedomFi network will use the CBRS GAA spectrum
The 3.5 GHz band known as the Citizens Broadband Radio Service (CBRS) is a newly allocated 150 MHz frequency band that FCC has opened up for shared Federal and Commercial use. Cellular networking in this frequency band is controlled by a Spectrum Access System (SAS).
This software algorithm prevents interference in the CBRS band that could compromise the US Department of Defense or other Federal activities. There are three tiers of access available to this band: Incumbent (reserved for defense), Priority (reserved for regional licensees) and General Authorized Access (GAA).
DISH intends to deploy its network using GAA or Tier 3 spectrum access. This is a lightly licensed tier of CBRS that is the lowest priority potentially and most vulnerable to interference. DISH is advantaged by the news that GAA users are expected to have a slight increase in the amount of spectrum available to them to use. This is because several types of obscure legacy licenses for this band (satellite and regional) are currently expiring without being renewed and leaving bandwidth available for other users.
DISH also intends to utilize the Open-source Magma Core
To enhance the connectivity of its 5G network, DISH will be harnessing Magma, an open-source platform that supports a range of radio technologies including LTE, 5G and WiFi for the creation of a novel, extendible core network.
Using Magma for the core network has the potential to lower costs and provide a simple framework that can be adapted to the requirements of DISH. Magma has already been successfully deployed in remote areas to provide high-speed internet.
Peer-to-peer network deployment provides the model for the new DISH 5G network
DISH has taken the unusual step of using privately owned 5G hotspots to provide the 5G network coverage for their network. The hotspots solution for this model is supplied by private cellular networking mavericks FreedomFi, using their customer-deployable, plug-and-play cellular base station, FreedomFi One.
The simplicity of the constituent hotspots and their automated configuration and set-up mean that owners who have little to no knowledge or expertise in 5G networking can participate in the deployment. Costs are significantly reduced from the tens of thousands of dollars that are usually required to set up private small cell sites.
DISH and FreedomFi will work together to launch 50,000 hotspots with a bilateral roaming agreement.
Hotspot owners are incentivized to participate in the DISH network through cryptocurrency rewards
DISH has already forged an agreement with Helium to utilize its blockchain model. The Helium Network offers LoRaWAN and 5G networking solutions that are delivered via a decentralized network of customer-deployed hotspots for forwarding data to the Cloud.
Hotspot owners are remunerated for providing wireless coverage through the blockchain-determined payment of Helium's proprietary cryptocurrency known as the Helium Network Token (HNT). A single HNT is currently worth around $40.
DISH will use Helium for administering the cryptocurrency rewards for the hotspots.
High-performance cellular antennas to meet the demands of an innovative new age of cellular networking
Novel types of public, private and decentralized cellular networking require hardware that delivers optimal connectivity - consistently. External cellular antennas are increasingly recognized as mission-critical components for diverse deployments ranging from the Internet of Things to Distributed Antenna Systems.
Combination cellular antennas
Cellular multiband antennas
CBRS band antennas
Browse our extensive selection of RoHS compliant cellular antennas that are perfectly suited to every application. For specific or custom cellular antenna solutions for 5G we have the expertise and inventory to help you. Contact us by phone or email.
Posted by George Hardesty on 3rd Jan 2022