50-Micro-Inch Gold Plating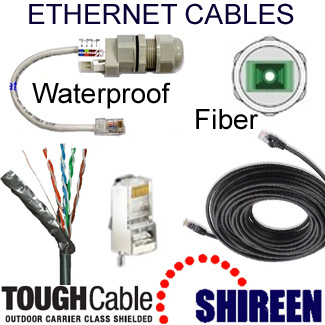 The speed/throughput of an Ethernet Cable connection is increased by a multiple of as much as 4X, if the RG45 connections have 50 Micro-Inch Gold Plating, as compared to standard metal contacts.
Gold is a much better conductor than any other common metal, and so the amount of signal loss is far less using gold, compared to cheaper metals.
Cheap keystone jacks and mass-produced cables and often have no Gold Plating in the contacts. The efficiency of these network cables is as low as 20% of a similar cable with 50-micro-inch gold plating (and otherwise constructed of the same materials).
All of Data Alliance's Ethernet cables pass the Fluke test, and are produced with the finest materials, including RJ45 Plugs with minimum of 50 Micro-Inches of Gold Plating. Data Alliance provides CAT5e, CAT6 and CAT6a patch and crossover cables for all networking applications in 9 colors.
Why 50-Micro-Inch Gold Plating is Important
Connectors maintain the signal connection between the cable and the RJ45 jack or port.
As time passes, the connectors are exposed to corrosive conditions such as moisture and humidity: This results in a loss of signal quality.
More corrosion = lower quality.
Gold is:
Highly durable
Highly conductive
Non-corrosive
Thickness of the gold plating affects the lifespan of the connection
The thinnest plating is called "flash plating"
The amount of gold plating on connectors is measured in micro-inches
50 micro-inches ensures a stable, high-speed connection, that will last for many years
RJ45 Connectors provide the key connection between devices and hence there needs to be a very conductive metal to realize and maintain stable conductivity. RG45 Connectors which have 50-micro-inch gold plating have up to four times better conductivity as compared to other connectors. RJ45 connectors provide the most reliable and fastest connections between devices.
The Advantage with Gold Plating
Gold provides the perfect conductivity solution for Ethernet cables due to several factors. Unlike metals such as Nickel or Copper that react to moisture and humidity, gold will not corrode and is highly durable. Moreover, gold is a highly conductive metal as compared to almost any other metal, and hence you stand to get significantly less signal loss when using it.
Why 50 Micro-Inch Gold Plating
The amount of gold on the RJ45 Ethernet connectors is typically measured in micro-inches. 50 micro-inches is the highest thickness of plating you can achieve. This means that these cables provide stable and fast connections and last for years without corroding or losing connectivity.
Cheap, mass produced Ethernet cables and jacks do not follow the IEC and FCC specifications. Most come with gold plating that is less than 99% pure, or do not have any plating which makes them up to 20% less efficient in transmitting data.
Posted by George Hardesty on 12th May 2019